Celebrate Larry Bauer with the FMEC on September 15, 2022
After nearly 30 years, Laurence Bauer, MSW, MEd, the founding Chief Executive Officer of the FMEC, stepped down as CEO in November 2021. The FMEC Board, volunteers and supporters are in awe of the organization Larry developed and led for three decades, as well as his impact on family medicine in the northeastern United States and the country as a whole.
The FMEC is excited to be able to celebrate Larry at the event that connected all of us over the last decades, the FMEC Annual Meeting.
Join Larry, the FMEC, the Samueli Foundation, and family medicine leadership from throughout the northeast for a dinner celebration on Thursday, September 15, 2022 at the Hyatt Regency Crystal City in Arlington, VA.
Join the FMEC at a dinner to honor Larry on Thursday, September 15, 2022, in conjunction with the FMEC 2022 Annual Meeting. Tickets, tables and sponsorship options are now available online. The FMEC 2022 Annual Meeting will be held September 16-18, 2022, at the Hyatt Regency Crystal City in Arlington, VA. The dinner will be held at the Hyatt on Thursday, September 15, with a reception from 6:30pm to 7pm and dinner from 7pm to 9pm.
You do not need to register for the Annual Meeting to attend the dinner. Individual dinner tickets are $100, and table sponsorship options start at $800.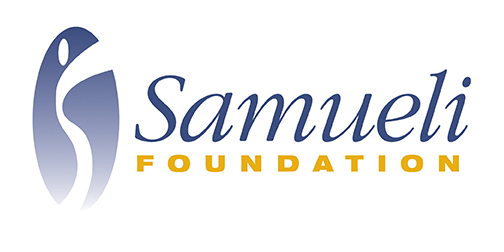 The FMEC Board of Directors appreciates the generous sponsorship of the Samueli Foundation to support this event. The Samueli Foundation is a valued FMEC partner, sponsoring and leading the FMEC's innovative Integrative Health Learning Community.
The event will also support the FMEC's Legacy Campaign, and both those who attend and those who cannot attend but want to honor Larry are encouraged to contribute. Contributions can be made with your dinner ticket purchase or directly via the FMEC website. All donors will be recognized at the event and in FMEC communications after the event.
To join us on September 15 and celebrate the FMEC and Larry Bauer, please register here.