Emerging Leaders

Purpose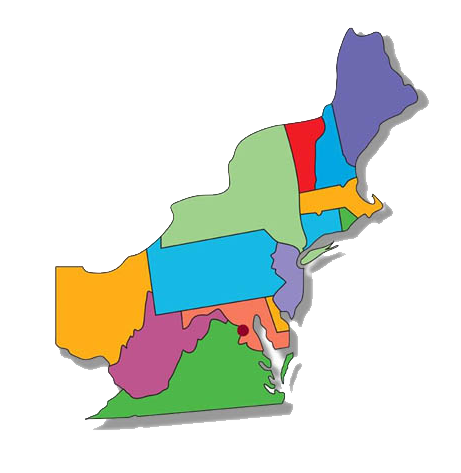 The Family Medicine Education Consortium seeks to identify, encourage and support promising family medicine senior residents, junior faculty and clinicians in practice (three years or less experience) who have the potential to be future leaders in family medicine academic and community service efforts.
Eligibility
The family physician (nominee) must:
Currently live and/or work in the northeast region of the US at the time of nomination (Maine, Vermont, New Hampshire, New York, Massachusetts, Rhode Island, Connecticut, Pennsylvania, New Jersey, Delaware, Ohio, West Virginia, Virginia, Maryland and the District of  Columbia (D.C.)).

Be senior resident, junior faculty / clinician in practice with three years or less experience

Nomination and Submission Process
We seek nominations from family physicians, residents, medical students, or representatives of organizations who are FMEC members and are associated with family physicians in the northeast region of the US.
A nomination should include a letter (two to three pages) summarizing the individual's contribution and a copy of the nominee's curriculum vitae (CV).

The nominations will be reviewed by a review committee that is made up of FMEC members and previous award winners.
The award winner will be recognized at the FMEC annual meeting each year.
Past Award Winners
2022 Award Winner:  Nicholas Hajj, MD
2021 Award Winners:  Kento Sonoda, MD, AAHIVS and Molly Warren-ElDabh, MD
2020 Award Winner:  Christen Johnson, MD, MPH
2019 Award Winner:  Andrew Lutzkanin, III, MD, FAAFP
2018 Award Winners:  Daniel Neghassi, MD and Jennifer Bradford, MD
2017 Award Winners:  Nicholas Weida, MD and Adam Lake, MD
2016 Award Winner - Anita Ravi, MD
2015 Award Winners - Aaron George, DO,  Virginia VanDuyne, MD, Virginia Wilder, MD
2014 Award Winners - Uchenna Emeche, MD, Noah Rosenberg, MD, Ramon Cancino, MD
2013 Award Winners - Nicolas Cohen, MD and David O'Gurek, MD
2012 Award Winners - K. Torian Easterling, MD, Deborah Dreyfus, MD, Douglas Scott McCracken, MD
2011 Award Winners - Jennifer Sparks, MD, Kelechi Uduhiri, MD, MPH, MS, Kristen Goodell, MD
2010 Award Winners - Olapeju Simoyan MD, MPH  and  Amber Stonehouse Tully, MD
2009 Award Winners - Deborah Rin Erlich, MD, Jennifer L. Middleton, MD, MPH, Ranit Mishori, MD, MHS, Gregory L. Sawin, MD, MPH
2008 Award Winners - Eleni O'Donovan, MD, Jacqueline Nwando Olayiwola, MD, MPH, FAAFP, Karen E. Perkins, MD
2007 Award Winners - Debra Bell, MD, Marguerite R. Duane, MD, MPH, Jacqueline Weaver-Agostoni, DO, MPH
2006 Award Winners - Peter Forman MD, Tamara Gutierrez, MD, Barsam Kasravi, MD, MPH
2005 Award Winners - Joshua Coren, DO, MBA, Adam Dimitrov, MD, Stephen North, MD, Stacey Robert, MD
2004 Award Winners - Amy Lutisha Lee, MD, Brian A. Yeaman, MD, Christine D. Hudak, MD, Donna Cohen, MD