Mid-Career Faculty Achievement

Purpose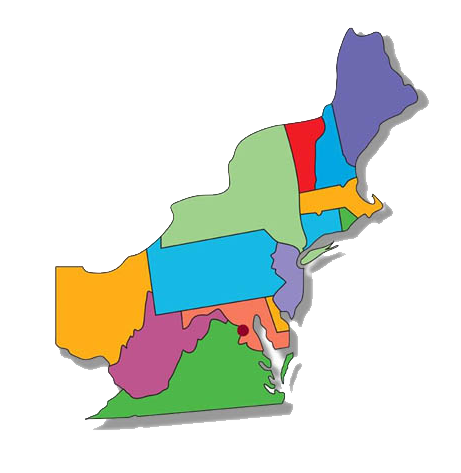 The Family Medicine Education Consortium seeks to support mid-career faculty with expertise in an area relevant to family medicine. It is our intention to identify and acknowledge one mid-career (i.e., five to twelve years of academic experience) faculty member each year, who has demonstrated significant achievement. The intent of this recognition is to assist faculty who have not yet received tenure approval or otherwise been highly recognized for their efforts.
Eligibility
Criteria includes the following:
Currently live and/or work in the northeast region of the US at the time of nomination (Maine, Vermont, New Hampshire, New York, Massachusetts, Rhode Island, Connecticut, Pennsylvania, New Jersey, Delaware, Ohio, West Virginia, Virginia, Maryland and the District of  Columbia (D.C.)).

Written articles, books, manuscripts or other academic materials which reveal a significant intellectual contribution to the field of family medicine and health-care in general;

Designed and implemented curricular innovations which have made a significant impact on learners such as faculty, residents, students, patients and their family members and/or the community at large. These innovations should include impact studies describing the effectiveness of their intervention;

Designed and implemented health-care programs which have had a measurable impact on those served by the program;

Designed and implemented research and other scholarly initiatives that have contributed to the scientific inquiry within an area of interest to the field of family medicine and health-care in general;

Designed and implemented administrative programs that have had a demonstrable effect on the productivity of the organizations in which they were implemented. 
Nomination and Submission Process
We seek nominations from family physicians, residents, medical students, or representatives of organizations who are FMEC members and are associated with family physicians in the northeast region of the US.
A nomination should include a letter (two to three pages) summarizing the individual's contribution and a copy of the nominee's curriculum vitae (CV).

The nominations will be reviewed by a review committee that is made up of FMEC members and previous award winners.

 
The award winner will be recognized at the FMEC annual meeting each year.
Questions? Contact [email protected]
Past Award Winners
2022 Award Winners - Gregory Castelli, PharmD, BCPS, BC-ADM, CDCES and Mario DeMarco, MD, MPH
2021 Award Winners - Roger Musa, MD and Gretchen Shelesky, MD, MS, FAAFP
2020 Award Winners - Bethany Panchal, MD, FAAFP   and   Mark J. Rastetter, MD
2019 Award Winner - Todd M. Felix, MD
2018 Award Winner - Stephanie Carter-Henry, MD
2017 Award Winner - Chris Bositis, MD
2016 Award Winner - Amy M. Zack, MD, FAAFP
2015 Award Winner - Melissa Nothnagle, MD, MSc
2014 Award Winner - Philip Bolduc, MD
2013 Award Winner - Giang Nguyen, MD, MPH, MSCE
2012 Award Winner - Wendy Barr, MD, MPH, MSCE
2011 Award Winner - Hugh Silk, MD, MPH, FAAFP
2010 Award Winner - Lee Radosh, MD
2009 Award Winner - J. William Kerns, MD
2008 Award Winner - Joanne E. Wilkinson, MD, MSc
2007 Award Winner - Julie Scott Taylor, MD, MSc
2006 Award Winner - Thomas P. Agresta, MD
2005 Award Winners - Doug Knutson, MD  and  Allen F. Shaughnessy, PharmD
2004 Award Winner - Masahiro Morikawa, M.D., M.P.H
2003 Award Winner - Douglas M. Post Ph.D.
2002 Award Winners - Jeffrey T. Kirchner, D.O., FAAFP  and  John Joseph Smucny, M.D
2001 Award Winner - Hershey S. Bell, MD
2000 Award Winner - Joseph Gallo, MD