Greetings, Medical Students!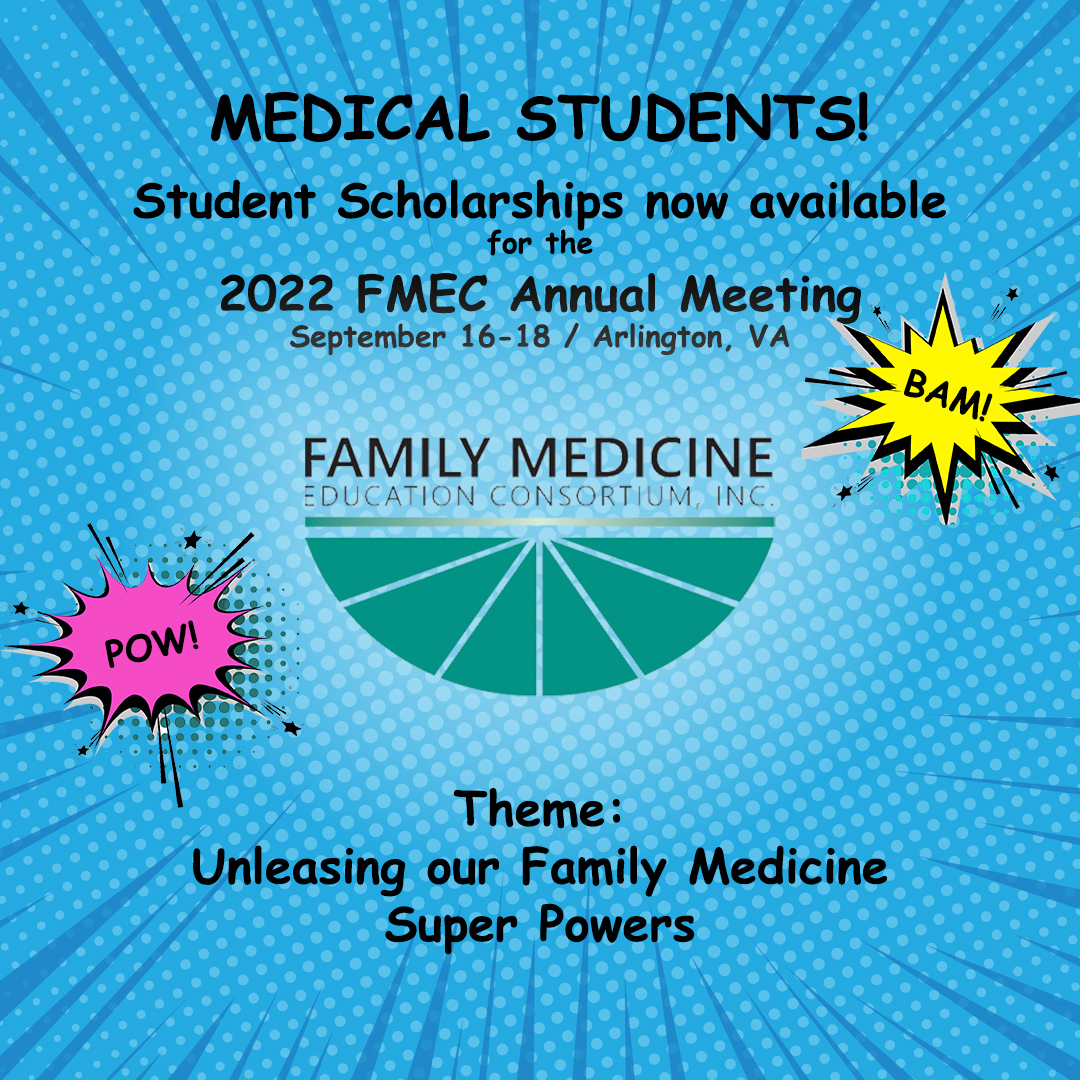 We hope you can join us in Arlington,VA for the 2022 FMEC Annual Meeting.  Medical students of all years (MSI, MSII, MSIII, and MSIV) are eligible to apply for a scholarship which covers:
*   Conference Registration fee
*   All conference provided meals and breaks
*   Two (2) nights in the hotel (double bedded room shared with another
    scholarship student)
*   Admittance to Residency Fair and all academic programming
What to know
Scholarship application/FMEC Student membership fee is $25.00 (non-refundable)

You must currently be enrolled in a Medical School - graduates are not eligible for scholarships.

All students attending the FMEC annual meeting must be on scholarship and sponsored by your school.  We do not have a student registration fee that you can pay to attend.  You must be pre-approved and on scholarship.

Access to scholarships is a benefit of organizational membership in the FMEC. Medical students receive priority for scholarships when their medical schools have joined the FMEC as a Partner at the Bronze level or higher.  If your school is not an FMEC Partner, you should still apply. FMEC will connect with your medical school leadership to explain the benefits of FMEC membership.
Questions:  contact Jennifer Stamper at [email protected]