FMEC Board of Trustees
Executive Committee
   Donald Raj Woolever, MD, FAAFP 
  President
   Maine-Dartmouth Family Medicine Residency Program
   Augusta, ME 
I grew up in Upstate New York (i.e. not "the city") where my father was a college professor and my mother mostly stayed home with my sister and me. Both of my parents were born and grew up in India and all things Indian remained an important part of my upbringing. I developed my own connection to India as a Rotary Exchange student between high school and college and returned to South Asia as a Fulbright cholar in Sri Lanka after receiving my bachelor's degree from Tufts University. It was during my time in Sri Lanka and through work with UNICEF that the idea of becoming a doctor first entered my head. That major course correction required a return to school and a post-bacc pre-med program where I met my wife, Cindy Dechenes. We both also then met the US Air Force who helped to fund the remainder of our medical education. We had our first child (son, Kadin) during medical school and the second (daughter, Elina) during residency. The Air Force was a great place to raise our young family and we thoroughly enjoyed our tours in Northern California, the "pan-handle" of Florida, and Germany. But after 10 years of moving frequently, it felt like time to come back home to the Northeastern US.   Read More
   Leon McCrea, II, MD, MPH
    President-Elect
    Associate Professor / Program director
    Family Medicine Residency / Assistant Dean of Diversity, Equity & Inclusion
    Drexel University College of Medicine
                                        Philadelphia, PA

Leon McCrea II, MD, MPH, is an associate professor in the Department of Family, Community & Preventive Medicine, and the director of the Family Medicine Residency program at Drexel University College of Medicine. He also serves as assistant dean for diversity, equity and inclusion.  He is a key part of the Drexel Pathway to Medical School team, managing the faculty mentorship aspect of the program, and is involved with the Drexel Black Doctors Network student group, promoting the organization to other physicians. Dr. McCrea is the faculty adviser for the Family Medicine Interest Group and a volunteer preceptor for the student-run Health Outreach Project clinics. He currently serves as chair of the Graduate Medical Education Committee on Resident and Fellow Wellness. He is also the course director of the Clinical Internship Scribe program, a collaboration with Holy Family University.  Prior to coming to Drexel, he was a member of the clinical faculty at Crozer-Keystone, during which time he had numerous teaching responsibilities. He served as the associate program director of the residency program from 2012 to 2015, rotation director for the Center for Family Health from 2014 to 2015, and the medical student clerkship director for third- and fourth-year medical students from 2010 to 2012. He received the Resident Teacher Award from the Society of Teachers of Family Medicine in 2010.

   Pam Vnenchak, MD 
   Treasurer - Secretary
   Lancaster General Health/Penn Medicine
   Lancaster, PA
 
"I chose to become a Family Physician because I love the opportunity to develop ongoing relationships with patients and families. I provide maternity care because I enjoy working with women during pregnancy, delivery and afterwards with their babies. I believe that each of our life stories, born from our life experiences, shape who we are as individuals. These experiences affect our health and how we respond to events in life. I believe that individuals are in charge of their own health. I see my role as an advisor to assist patients in making their own healthcare and lifestyle choices."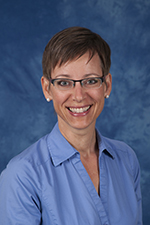 Amy Crawford - Faucher, MD 
   Immediate Past President
   Allegheny Health Network 
   Forbes Family Medicine Residency
   Monroeville, PA

Amy is the Program Director and joined Forbes Family Medicine after 11 years as family medicine faculty and associate director in a Philadelphia area residency program and 3 years as family medicine faculty at the University of Pittsburgh Medical Center. Originally from rural Upstate New York, she graduated from Cornell University and the Medical College of Pennsylvania (now Drexel University). She completed residency at VCU Fairfax Family Practice in 1999 and faculty development fellowship at Virginia Commonwealth University in Richmond, VA, in 2001. Amy has provided comprehensive family medicine, including inpatient, outpatient, and family-centered maternity care throughout most of her career. Her interests include resident leadership development and integrating medical and psychiatric care in the family medicine center. Amy serves on the board of directors of the Family Medicine Education Consortium and is a regular contributor to American Family Physician. In 2012 she received the Exemplary Teaching Award from the Pennsylvania Academy of Family Physicians. Amy enjoys family time with her husband and 4 children (born 1993 to 2002), horseback riding and any home improvement projects that involve power tools.

Board Members
   Donald Beckstead, MD, FAAFP
    UPMC Altoona Family Medicine Residency
    Altoona, PA

Dr. Don Beckstead graduated from the University of Maryland School of Medicine in 1984 and subsequently completed residency at Allegheny Family Physicians program in Altoona, Pennsylvania. Upon finishing residency he remained on as faculty of what is now the Program Director at UPMC Altoona Family Medicine Residency, and he opened their rural satellite office in Williamsburg, PA in 1987.  He became Program Director of the family medicine residency in Altoona in 2006 and has remained in that position since.   Dr Beckstead has interests in practice management, sports medicine, addiction medicine, and rural medicine.  He has served on the Committee on Curriculum & Professional Development for the Pennsylvania Academy of Family Physicians for the past few years, and is head of the FMEC "Rural Initiative".   Always a strong advocate for the FMEC, he has also served on the FMEC Host Committee for three of the past nine annual meetings and is happy to be joining the current Board of Directors!
    Meritus Health
    Hagerstown, MD
 
Dr. Aaron George is the Director of Medical Education and Assistant Program Director for the Meritus Family Medicine Residency Program.  He is a 2012 graduate of the Philadelphia College of Osteopathic Medicine and subsequently obtained his Family Medicine Residency training at Duke University Health System.  Dr. George was an Andlinger fellow in health policy with the Center for Public Health in Vienna, Austria where he worked on primary care workforce and academic development.  He recently served on the payment and practice tactic teams for the Family Medicine for America's Health program, and is a regular contributor as author to Medical Economics.  He is also a clinical Associate Professor at Penn State College of Medicine where he teaches graduate coursework on the history of medicine. He has been awarded the FMEC Emerging Leaders award, the Bristol-Myers Squibb award for excellence in graduate medical education, as well as being named one of the 40 under 40 physicians by the Pennsylvania Medical Society.   His areas of interest include advancement of community and population health as well as health policy and economics.  He resides in Hagerstown, Maryland.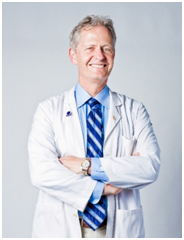 Mitchell A. Kaminski, MD MBA
     Jefferson College of Population Health
     Philadelphia, PA


Dr. Mitchell Kaminski joined the Jefferson College of Population Health in August, 2018 as Program Director for Population Health. He had most recently served as Chief Clinical Officer for the Delaware Valley ACO from June of 2015. He is a family physician who has practiced, taught medical students and residents, and led quality initiatives and practice innovations throughout his career. Dr. Kaminski has also served as a Malcolm Baldrige National Quality Award examiner which helped to fuel his passion for system transformation in the pursuit of excellence.  Prior to joining DVACO, Dr. Kaminski helped to develop the AtlantiCare Physician Group in southeastern New Jersey as Medical Director, and served as Chief Medical Officer of the AtlantiCare Health Solutions ACO. He was the Chairman of Family Medicine at the Crozer-Chester Medical Center outside of Philadelphia from 2001 to 2011 before joining AtlantiCare, and has been on the medical school faculties of Temple University and the University of Maryland before joining Jefferson University Faculty. Dr. Kaminski received his medical degree from the University of Michigan, and his MBA through Johns Hopkins University in Baltimore, MD.  In addition to continuing to teach and provide patient care, Mitch enjoys fitness and cycling, plants and trees, and watching his kids' evolution into unique adults.

   Susan T. Kaye, MD, FAAFP
   Overlook Medical Center / Atlantic Health System
   Summit, NJ

Dr. Kaye is the Chair of the Department of Family Medicine at Overlook Medical Center and the Medical Director of the Division of Academic Affairs for Atlantic Health System. In addition, she is clinical associate professor of Family and Community Medicine at Sidney Kimmel Medical College at Thomas Jefferson University. In her role as Medical Director of Academic Affairs, she is involved in strategic planning for medical education and oversight of undergraduate and graduate medical education at the system level. As chair of the Department of Family Medicine, she is responsible for oversight of the residency training program, the clinical direction of the department, and integration of primary care services across the Overlook Medical Center community. Additionally, Dr. Kaye has been actively involved in the Atlantic Accountable Care Organization since its inception in 2011, and is currently the Board Chair.  Read More

  Heather L. Paladine, MD
   New York Presbyterian/Columbia University
   Family Medicine Residency
   New York, NY   
Dr. Paladine is a family physician who lives and practices  in Manhattan, New York, where she is the residency program director at the New York Presbyterian - Columbia Family Medicine Residency Program. She supervises residents and medical students and treats a predominantly Latino, low-income patient population. She focuses on women's health, including maternity care and reproductive health. In addition to her work on the FMEC board, she is a member of the boards of directors of the New York State Academy of Family Physicians and the Society of Teachers of Family Medicine. She believes that the United States needs a health care system based on primary care and that the public must learn more about family medicine to pave the way. 
   Sarah Ramirez, MD
     Penn State Health Hershey Medical Center
     Family and Community Medicine
    Hershey, PA
Dr. Sarah Ines Ramirez graduated from Ross University School of Medicine in 2011 and completed her Family Medicine Internship and Residency at MedStar Franklin Square Medical Center in 2014.  She then completed a fellowship in Women's Health/Obstetrics at the University of Illinois in Peoria, IL in 2015.  As a surgically trained Family Physician, Dr. Ramirez's scope of practice includes high risk obstetrical care and C-sections.  She then joined Penn State Health Hershey Medical Center in 2016 and as an academic Family Physician her scope of work includes medical education and curriculum development.  Since joining the Department of Family and Community Medicine at Penn State, Dr. Ramirez has built a local, regional, and national reputation in the areas of health equity for underserved populations and has grant funded work focused on culturally responsive health care curriculum and empathy formation in learners.  She has published on a medical student interpreter training program as a strategy to developing humanism and developed curriculum for medical students and physician assistant students at the Penn State College of Medicine with focus on Culturally Responsive Health Care.  She has also developed curriculum for health professions college students in Pennsylvania.  She has been a guest speaker locally and nationally on topics of health equity for minority populations.   Read More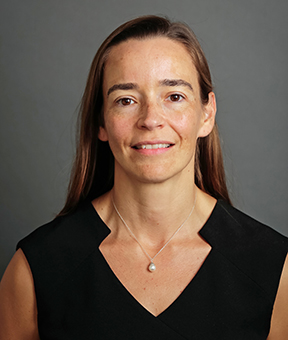 Jennifer Sparks, MD
  Greater Lawrence Family Health Center
  Lawrence, MA
Jennifer Sparks, MD, FAAFP, is a native Floridian who has fallen in love with New England. She trained with the University of New Mexico, and then transitioned to New England for fellowship training and has been here for 10 years. She is currently a medical site director at the Greater Lawrence Family Health Center and community faculty for the Lawrence Family Medicine Residency. Outside interests include international travel, running with her partner Hicham, board membership for the Family Medicine Education Consortium, and serving as a commissioner on the Commission of Immigrant Rights and Citizenship for the city of Cambridge. 
Molly Talley
Director of Resident and Student Initiatives
Pennsylvania Academy of Family Physicians
Harrisburg, PA
Molly Talley joined PAFP in 2003 as the lead staff liaison to residents and students. A non-physician, Molly brings a professional background in behavioral health, marketing and association management. With PAFP, Molly helped build a network of Pennsylvania's Family Medicine residency programs and medical schools to collaborate on the effort to strengthen student interest in Family Medicine and build initiatives to support the professional development of residents. Throughout her tenure, Molly has presented at medical schools and residency programs, regional and national conferences on topics related to Family Medicine, leadership and advocacy, and strengthening the workforce pipeline. She values collaboration with like-minded organizations like FMEC, AAFP, Primary Care Progress, and other primary care advocacy organizations to build coalitions and amplify our message. Together we are stronger.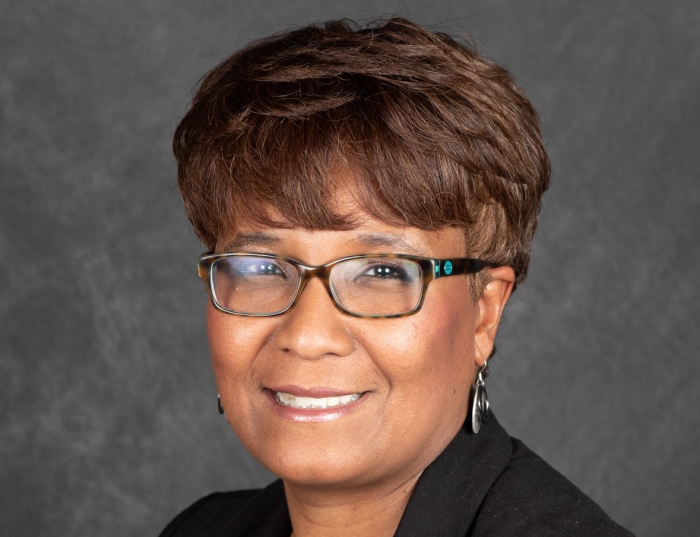 Tracey Conti, MD
   Chair of family medicine at UPMC
    and the University of Pittsburgh School of Medicine
    Pittsburgh, PA

Dr. Tracey Conti joined the Latterman Family Health Center faculty as a part time preceptor in 2002 and became full time faculty in September 2005. She has held many leadership roles within the residency including; Director of Research and Scholarly Projects, Medical Director and Associate Program Director. Dr. Conti became the Program Director in 2012.  In 2021, Dr. Conti was named chair of family medicine at UPMC and the University of Pittsburgh School of Medicine.  She is a native of Pittsburgh and graduated from Woodland Hills Senior High School. She attended Benjamin Banneker Honors College at Prairie View A&M; University in Texas and received a B.S. in Biology. Dr. Conti received her M.D. from Temple University in Philadelphia PA. She found a 'right-fit' with family medicine as it represented a medical specialty with the scope and breadth to provide transformative care experiences for a wide variety of patients regardless of socioeconomic status. Dr. Conti completed family medicine residency training at the University of Maryland School of Medicine in Baltimore, MD, where she also served as a chief resident and later completed fellowship training in faculty development.  Read More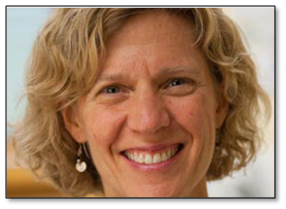 Martha Seagrave RN, PA-C
  Physician Assistant
  The University of Vermont
  Burlington, VT
Ms. Seagrave began her service on the Planning Committee as a reviewer in 2010 and agreed to serve as a Planning Committee Coordinator in 2021. Her insight and outreach to new authors has enabled them to enrich their presentations and strengthen the overall Annual Meeting. The FMEC sincerely appreciates Martha's contributions to the FMEC over many years.
Ms. Seagrave is a Physician Assistant in Student Health. She provides comprehensive health care to students and enjoys working with students to optimize their physical and mental health and self-confidence. Martha has Bachelor degrees in Health Education and Professional Nursing from the University of Vermont. Martha is an Associate Professor at the UVM Larner College of Medicine and is the Director of Medical Student Programs in Family Medicine and Director of Doctoring in Vermont.